July 30, 2020
Doodle Tales – Where are they now!?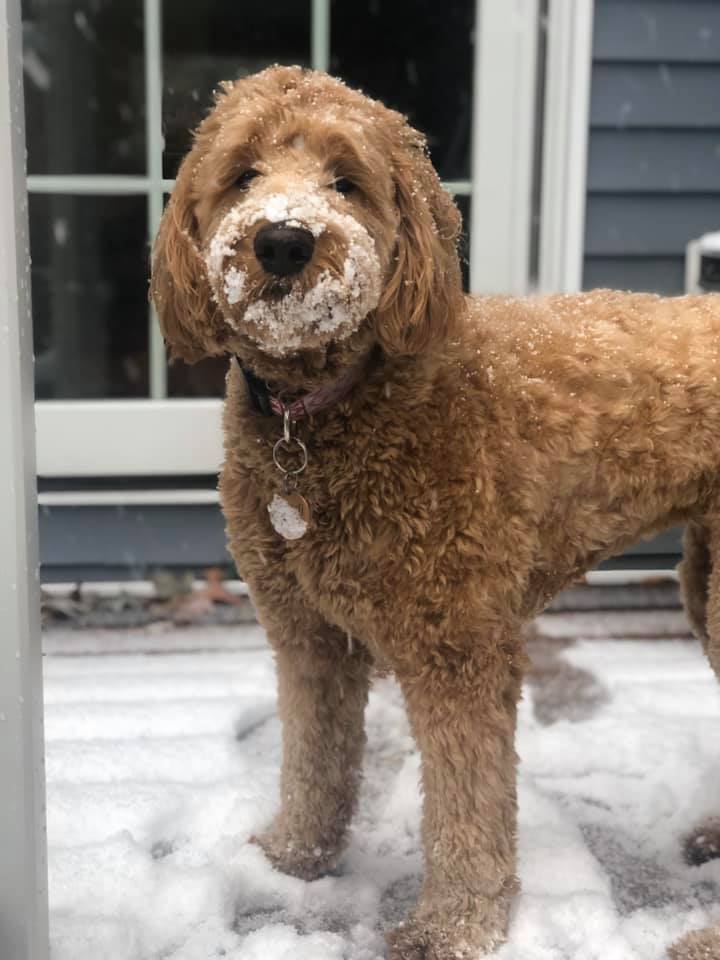 July 2020 Edition
Meet Charli!
Name: Charlotte May – AKA Charli!
Birthday: 5/5/18. Charli was part of our Kentucky Derby Litter!
Parents: Stosh & Roosevelt
Breed: F1B Labradoodle
Favorite Toy: Today, it might be her stuffed avocado, minion or elephant – tomorrow, it may be something else out of her entire basket of choices!
Favorite Game: Hide and Seek
Favorite Food/Snack: Pretty much anything, but her absolute favorites include Pizza Crust, Ice Cream, and Chips!
Fun Facts: Charli absolutely loves going for rides in the car. She watches TV, and if you put a towel or blanket over her head she stops dead in her tracks! She loves to look at her reflection in the glass on the fireplace, is part human and mastered opening screen doors, and if you want to know where she is in the house – you can find her being her mamas side kick – never more than two feet away in case she needs to save the day!
Even more fun facts: Charli has more instagram followers than all of us here at Stosh's Puppies combined (give her a follow – @goodluckcharlimay) I can promise – you won't be disappointed!
Love hearing about Charli, and want to hear about more of our pups? Stay tuned for next months issue of Doodle Tales!