Doodle Tales – Where are they Now?!
May 2020 – Edition 1
Introducing PENNY!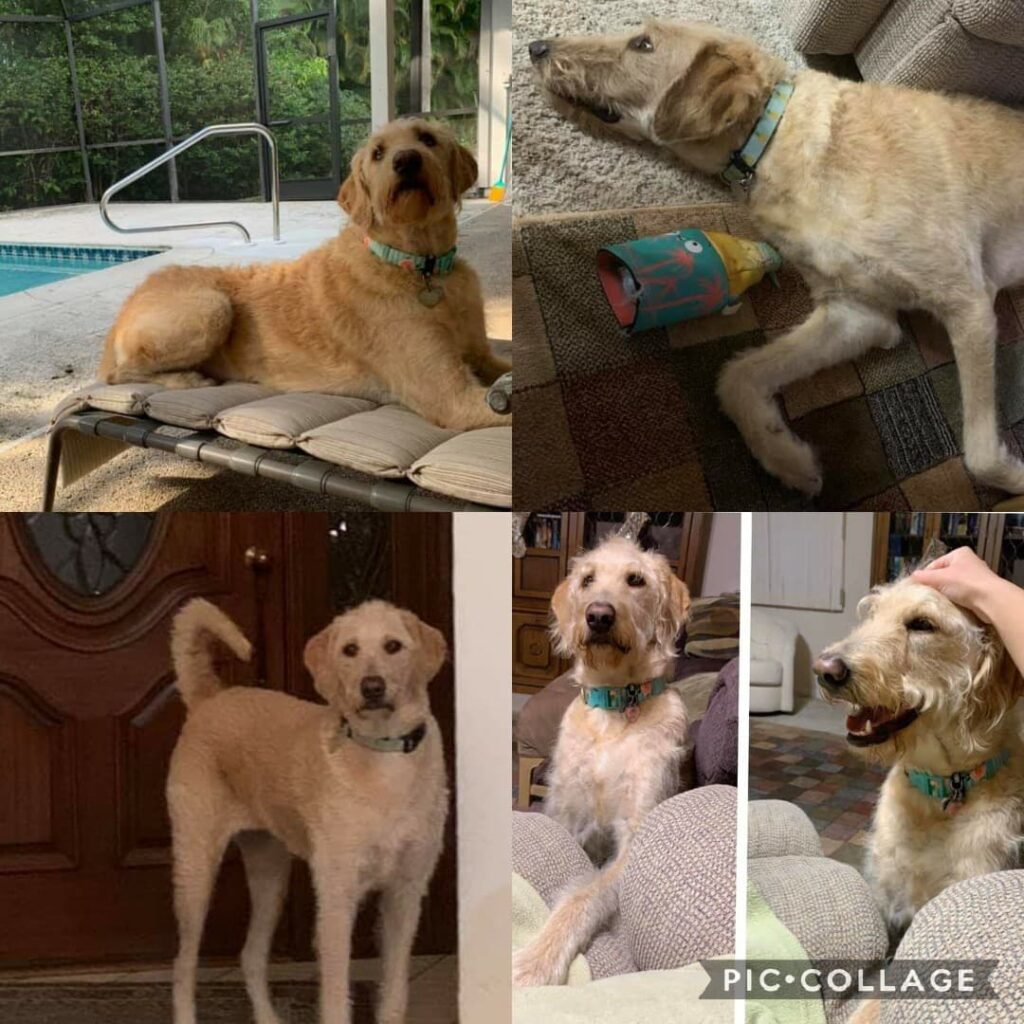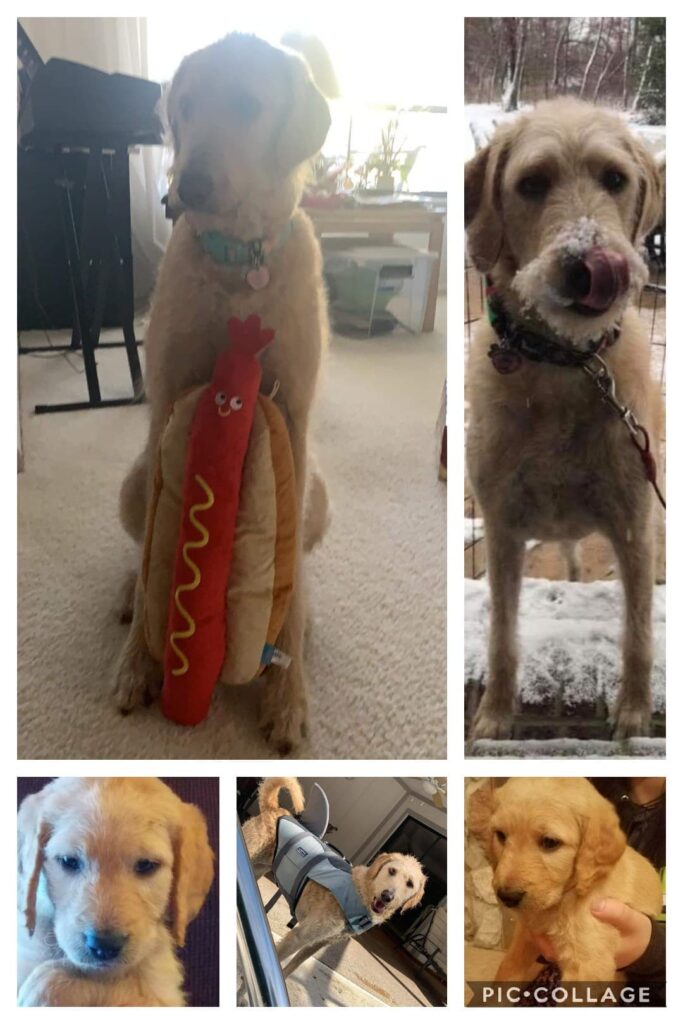 Name: Penny
Birthday: November 22, 2017
Parents: Stosh & Rudy
Breed: F1B Labradoodle – Penny was one of our puppies whose coat and personality are just like her mamas, giving her an extra special place in our hearts.
Favorite Food: Freeze Dried Meal Toppers
Favorite Game: Hide and Seek
Favorite Toy: 1.5 Foot Tall Stuffed Hot Dog (See picture above for proof!)
Fun Facts: Penny used to live in Ohio and loved the snow, but now she is loving the sunshine and her pool in Florida! She survived a 22 hour nonstop road trip, and loves car rides. Her paws smell like pretzels and she loves to smile!
OH WAIT – There's more! In her spare time, she also likes to watch for animals in the front yard. Once she saw a black bear and barked at it while it was standing on it's hind legs!
Love hearing about Penny, and want to hear about more of our pups? Stay tuned for next month's issue of Doodle Tales!