June 2020 – Edition 2
HER NAME WAS LOLA
she was a show dog (or should be!!)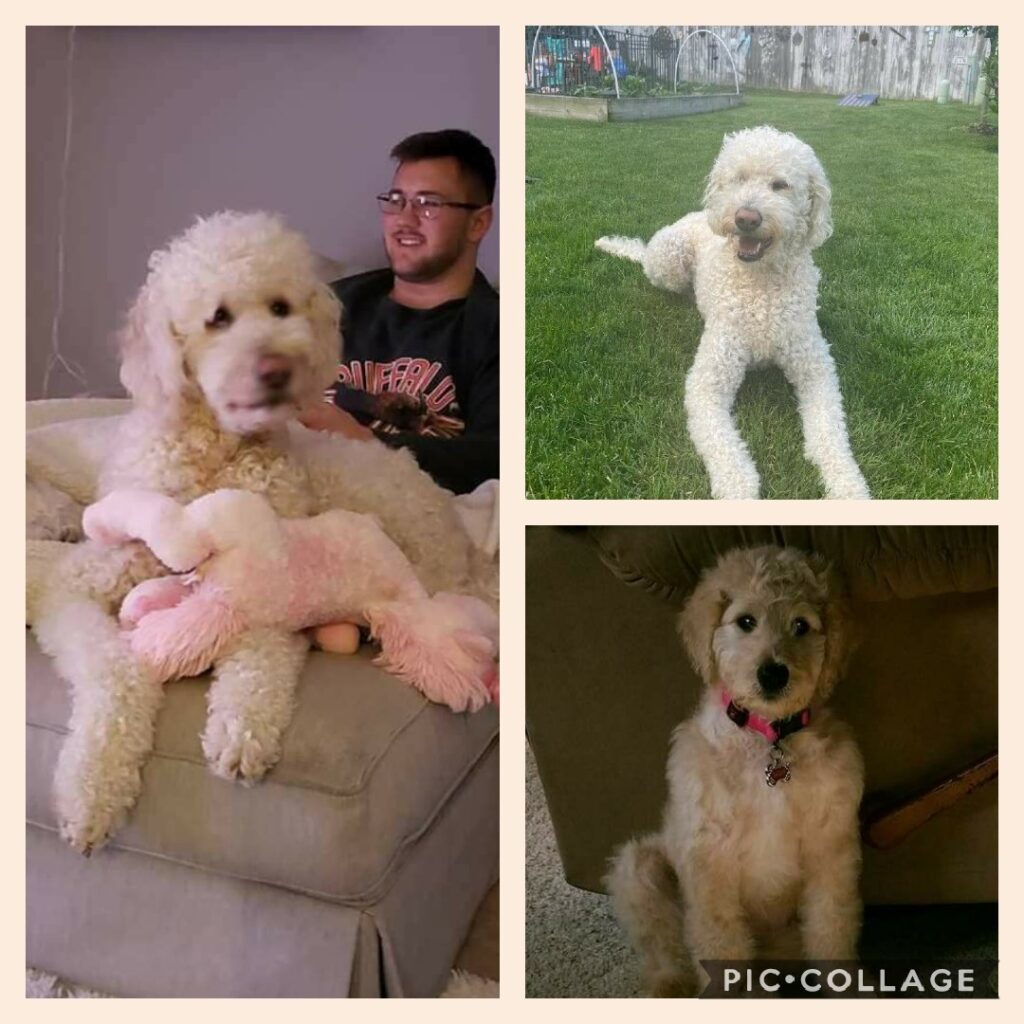 Name: Lola Rae
Birthday: 10/22/15
Parents: Stosh & Rudy
Breed: F1B Labradoodle – Lola is a Stosh's Puppies original! She was from our first litter here! Lola and her parents have been here from the very beginning, and a huge reason for our success!
Favorite Toy: Her "Babies" (Stuffed animals)
Favorite Treat: Lola, like most doods, loves herself a good bone!
Favorite Game: Literally anything that involves her 25 year old human brother, Dylan!
Fun Facts: Lola is named after her grandma – who passed away on Lola's birthday. Folks, we call this fate! Lola used to hate car rides, but after visiting her college age brother for four years in a different state, she now LOVES them! Lola's mama has a daycare, which means Lola is as amazing with kids as she is! Lola doesn't like to swim, unless she is in the arms of her big brothers!
Love hearing about Lola, and want to hear about more of our pups? Stay tuned for next month's issue of Doodle Tales!